Industrial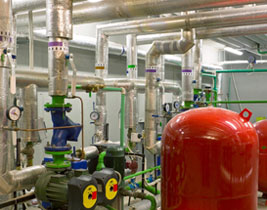 FIELD SERVICE
Experienced service persons are available for equipment repairs and troubleshooting for all types and makes of equipment. We supply field service for removal and installation of filter media and ion exchange resins.
We understand that our customers are not really buying products and services...they are buying results and we know the results that our customer wants is an efficiently and economically operated facility.
WATER ANALYSIS
Our services are available for testing of raw water for various water conditioning applications, i.e. water softening, verse osmosis, D.I., potable water, lead testing, etc.
EQUIPMENT UPGRADING
We have many years of experience modifying, converting, and upgrading existing systems to more current state-of-the-art designs. Call us before scrapping that "obsolete" piece of equipment.
MUNICIPAL SERVICES
For removal and installation of filter media; i.e. anthracite, sand, gravel and granulated activated carbon. Our engineers are available for determining proper media to meet specific individual requirements.
WASTEWATER TREATMENT - INDUSTRIAL SUPPLIES