Projects
BEP FACILITIES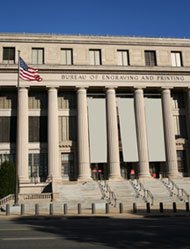 C&E Services provides all management, labor, supervision, materials, repair parts, equipment, engineering support, and related engineering services to operate, maintain, and repair two industrial wastewater treatment plants at the Bureau of Engraving and Printing. The two plants, Dalmar and Plating, are critical for the Bureau's mission, as they treat wastewater from the printing and engraving operations which include U.S. currency and postage stamps, as well as other security documents required by other governmental and non-government organizations. The Dalmar Plant receives wastewater directly from the printing operations and operates on a continuous daily schedule, 24 hours/day. The plant receives wastewater from plate-cleaning operations and is operated on a batch basis, two to three days per week. In performing its mission, BEP generates various waste products in the form of non-radioactive liquids and solids, which require disposal. The water treatment process C&E provides removes metals, oils, inks, and grease to meet requirements of the District of Columbia Water and Sewer Authority Discharge Permit.
WASHINGTON GAS COMPANY (WATERGATE COMPLEX)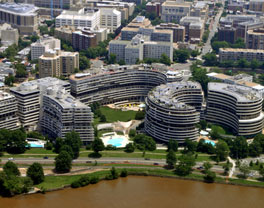 C&E Services' contract with the Washington Gas Company requires, in general terms, that C&E Services, Inc. provide the Watergate Complex with heating and cooling, on a 24/7 basis, by safe and efficient operation of the boilers, chillers, and other associated equipment located in the Watergate Central Power Plant. The Washington Gas Company is required to provide steam and chilled water to the five buildings that comprise the Watergate Complex. The Complex includes a hotel, apartments, condominiums, penthouses, and a variety of vendors (pharmacy, grocery store, cleaners, bakery, florist, and quick food eateries). The principal items of equipment found in the plant include three high-pressure, water tube boilers (40,000-ton units); three absorption chillers (1,000-ton units); four roof-top cooling towers (6,000 tons; and related pumps, motors, and other ancillary equipment.
INSTRUMENTATION CONTRACT
The C&E Services, Inc. Contractor shall provide certified and experienced instrumentation maintenance technicians for the base year and each option year. The Contractor will also provide supervision, labor, transportation, replacement parts for repair, calibration, installation and maintenance of the Programmable Logic Controllers (PLC), instrumentation and telemetry equipment and other related equipment at various DCWASA facilities.