Mechanical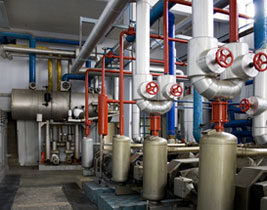 Extensive experience in all the disciplines related to Plumbing & HVAC has contributed to the continued success and growth of C&E Services, Inc. As a company, we are fully qualified and motivated to work as a General Contractor or with a Specifying Engineer and General Contractor to ensure a project that is both completed on schedule and within budget.
We have a history of providing competitive Plumbing and HVAC proposals for a broad range of entities. As Plumbing contractors, we install bathroom and kitchen fixtures and the associated pipes in residential and commercial buildings, and also install gas appliances and pipe work. As HVAC contractors, our capabilities extend to the installation and servicing of furnaces; air conditioning (A/C) units; fans; and the associated ductwork and control units in residential and commercial buildings.
At C&E Services, Inc., we truly believe that our thorough knowledge of the methods and practices needed to perform all levels of mechanical projects makes us a valuable partner to all major capital projects.